High-Rise Window Washing: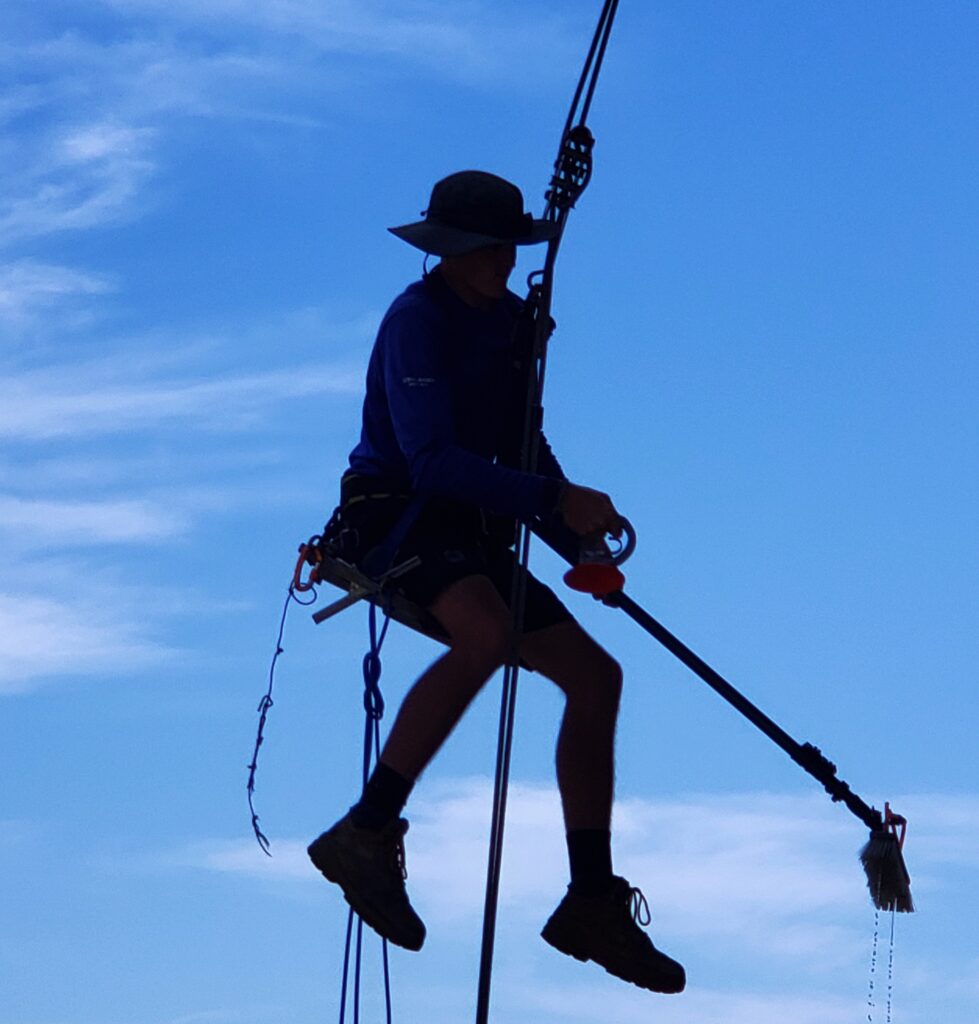 We will provide all approved and inspected equipment to suspend ourselves from the outside of the building. We follow all A.N.S.I. and O.S.H.A. standards when operating and the expectation of all our technicians is to far exceed the safety standards and to excel in our standard operating procedures.
We demonstrate this by cordoning off the area we intend to work above with warning signs, tape, and cones.
Our technicians are fully qualified and trained and subject to random testing to ensure safe practices and sobriety. We use a multitude of practices to accomplish the task, including ropes and boatswain chairs, platform boom lifts, and swing stage scaffolding when necessary. We are careful to protect property by using wood boards, carpeting, roof tile guards, and Effis foam protection where applicable. We leave the building walls unmarked and free from damage of any kind.